CLEARANCE - Pharlain & Lennox - Purple Heart, Brass And Damascus Blade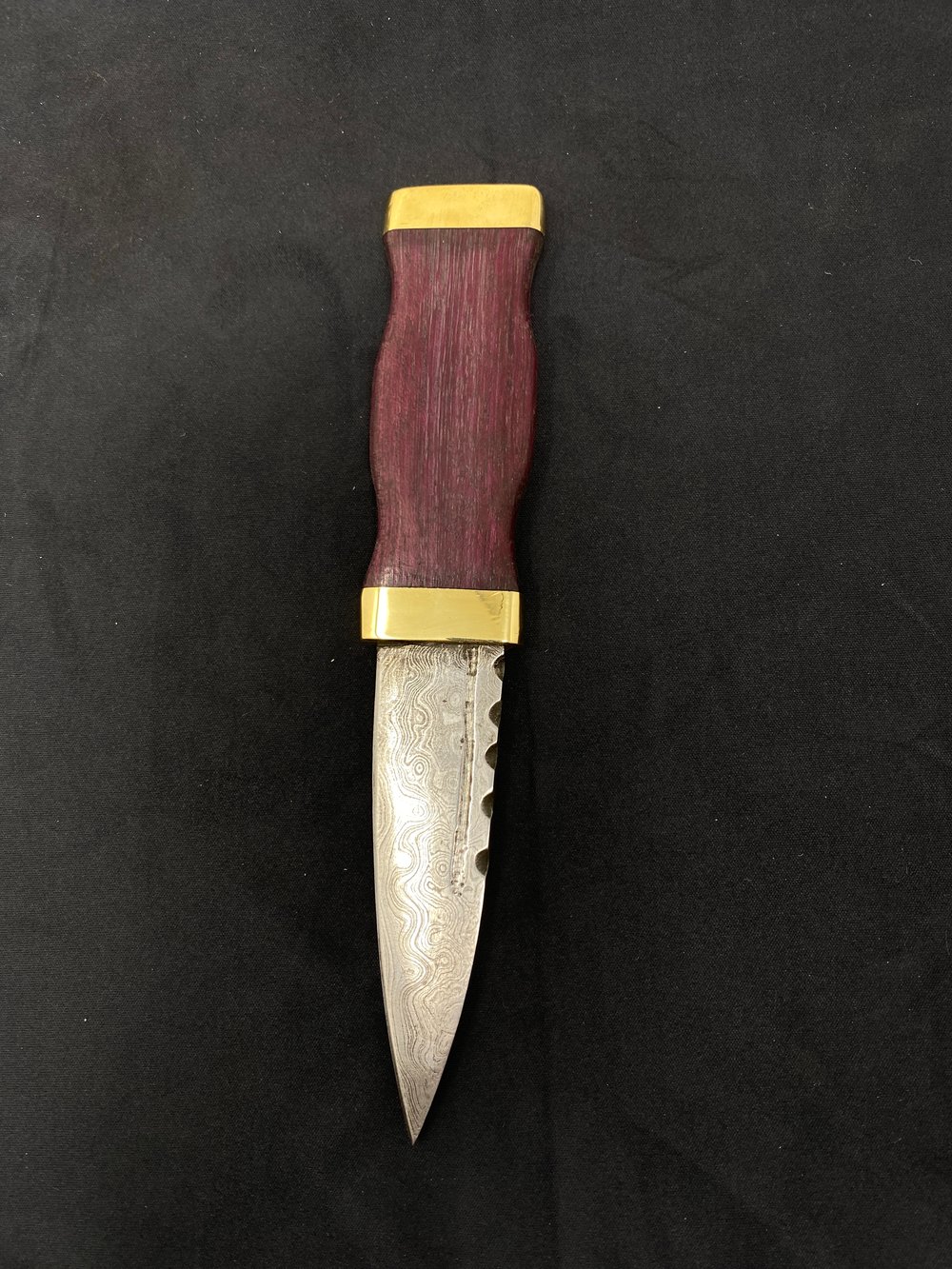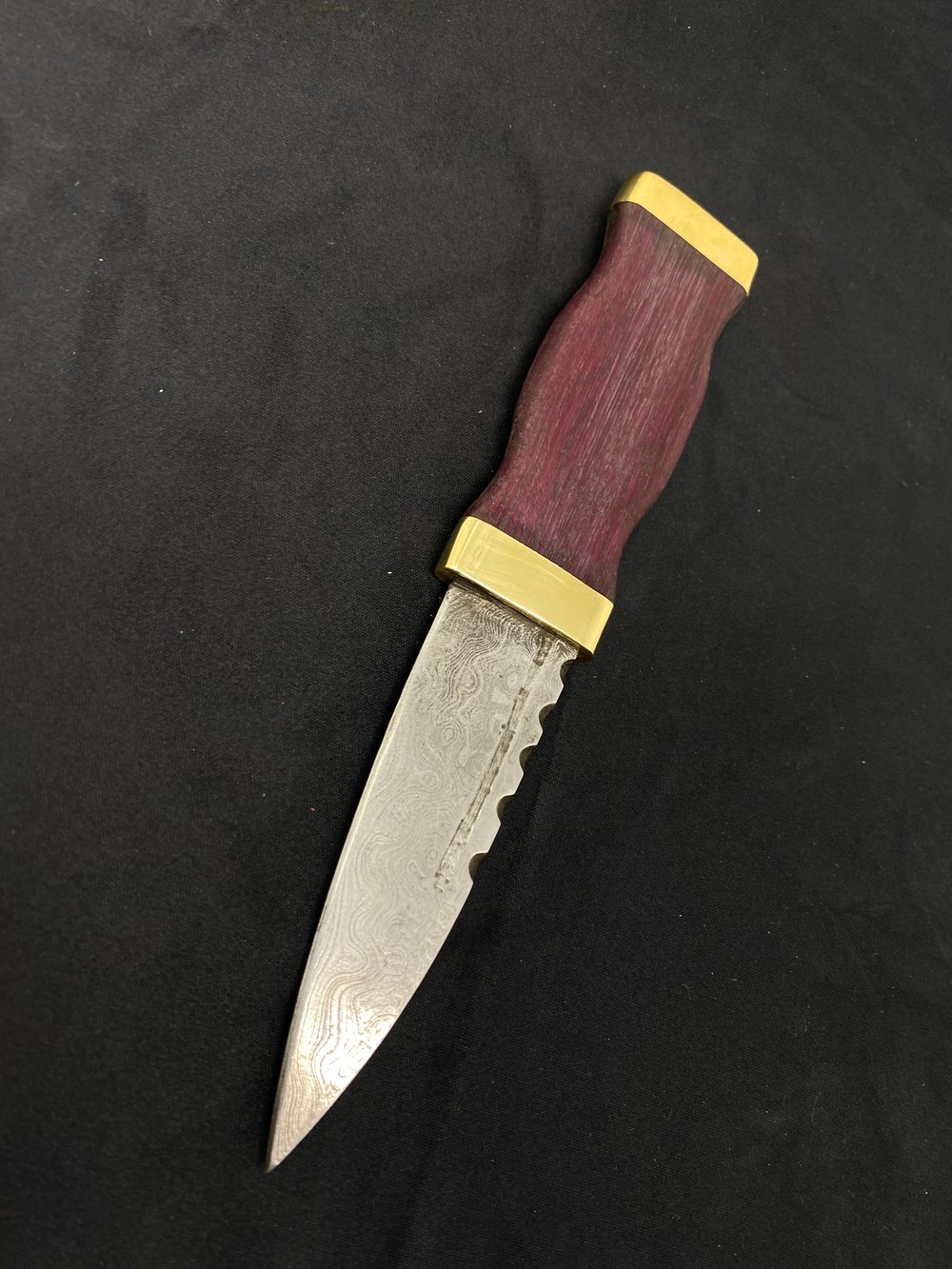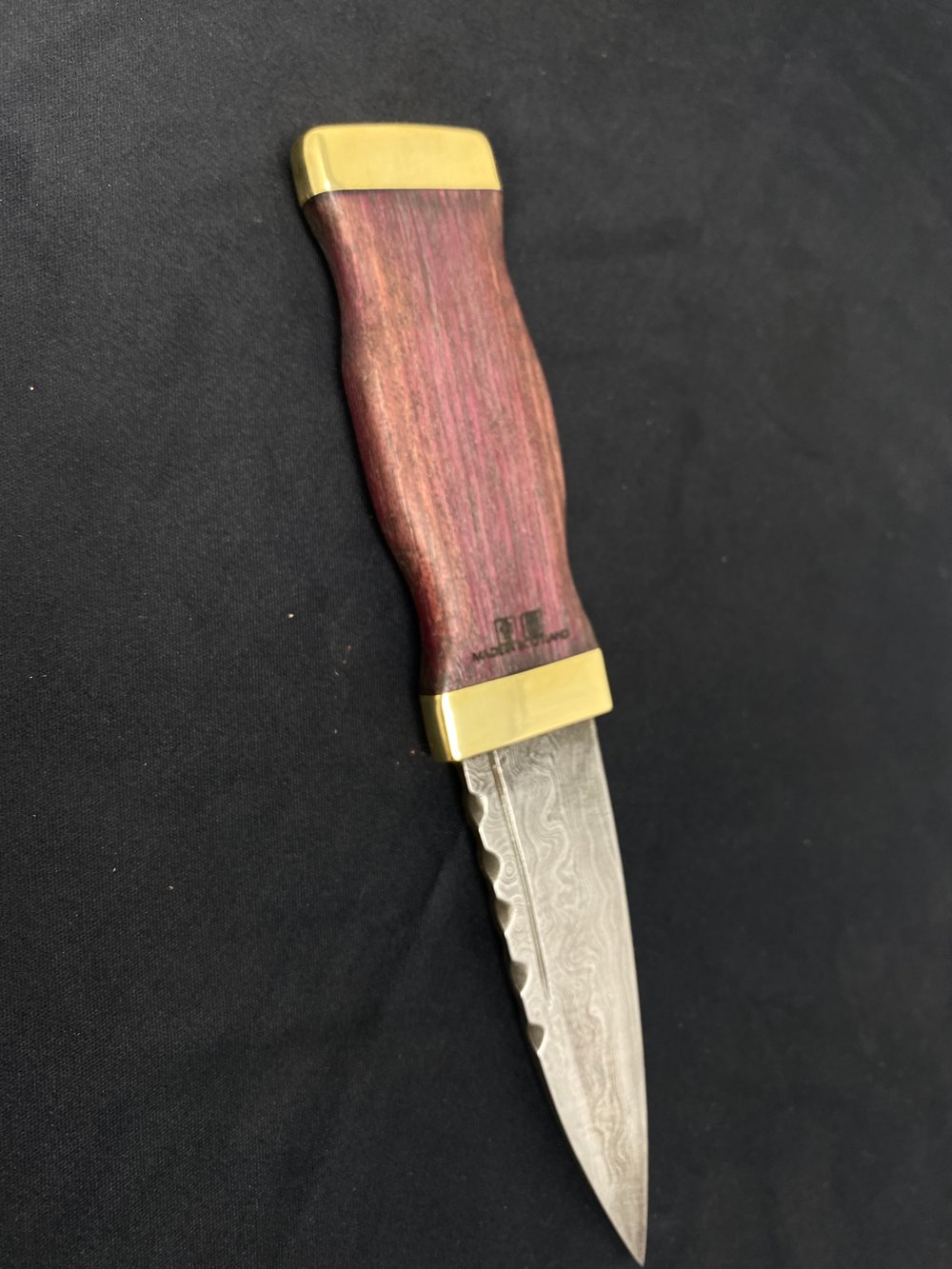 Handmade from Purple Heart and Brass. The Fuller on one side of the blade isn't so great and didn't suit the rest of the wedding party order. We still think it's a great sgian dubh and it will function just like normal.
Comes with a handmade stitch protection 3 layer genuine leather sheath.
Blade Length: 3.5in (UK Legal Carry Length)
THER IS ONLY ONE AVAILABLE
READY TO BE SHIPPED
All international orders shipped by DHL Express (3-7days)