Pharlain & Lennox - PL002 Curved Oak Whisky Barrel and Brass sgian dubh.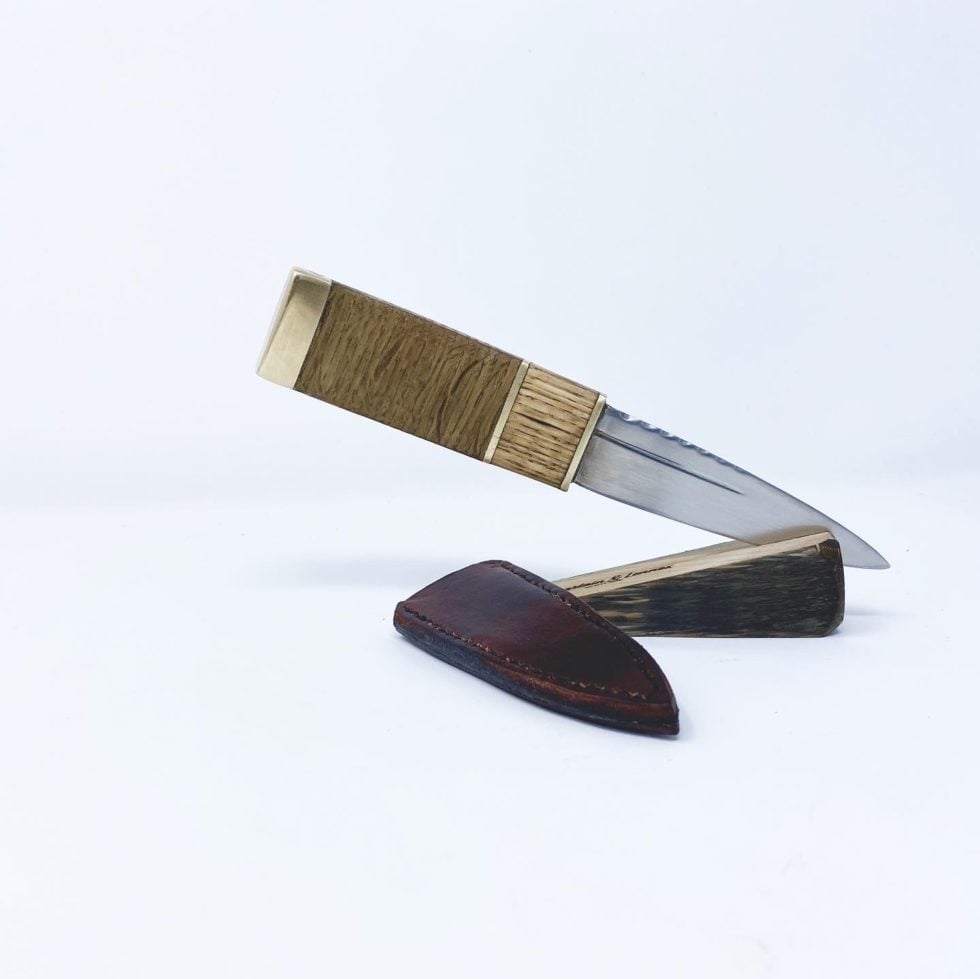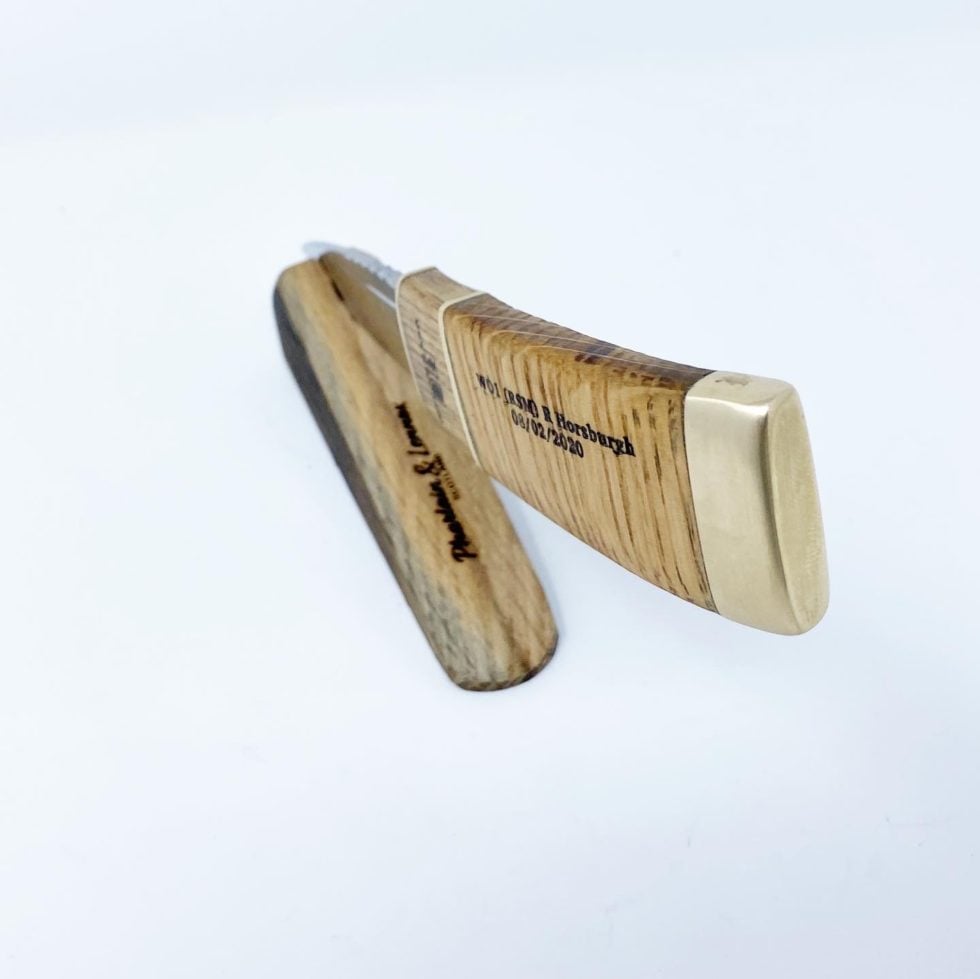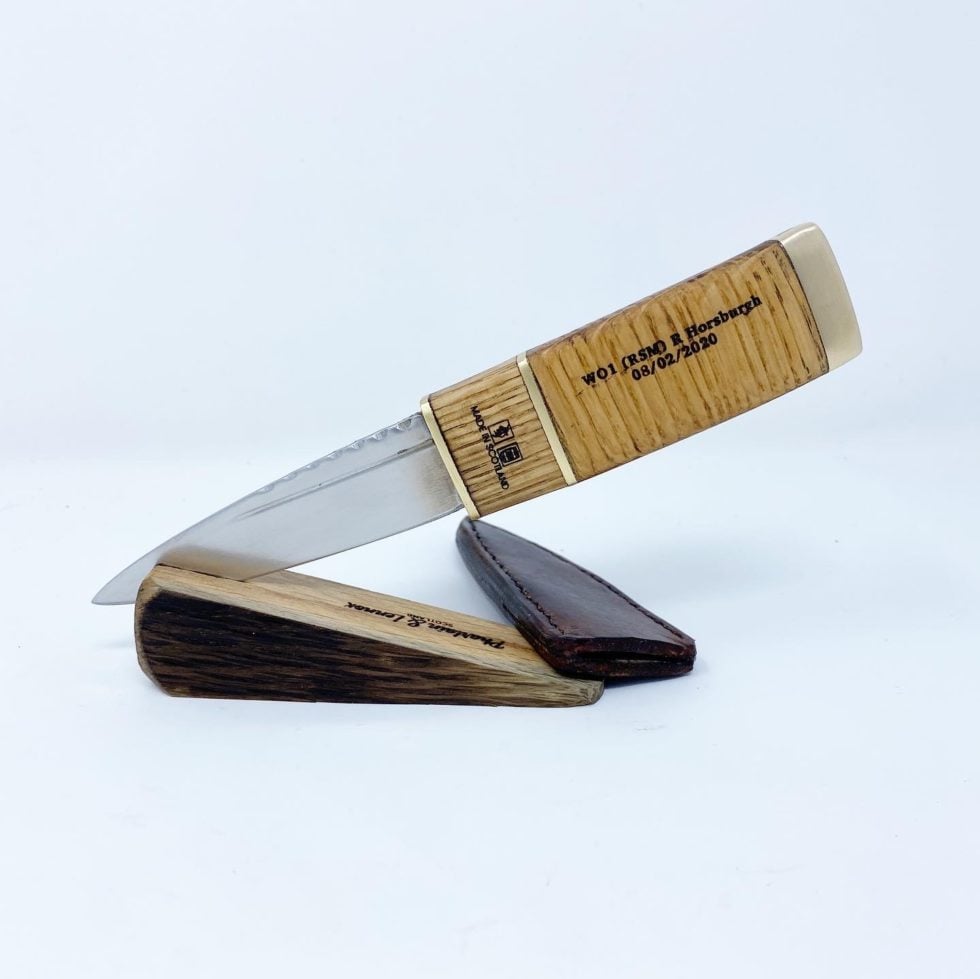 Whisky Oak and Brass Sgian Dubh 002 – Pharlain & Lennox
Pharlain & Lennox Oak Scotch Whisky Barrel Sgian Dubh.
Crafted in Scotland with a .420 Stainless Steel Blade.
Handle features a curved back allowing for better comfort against the leg and in the hand.
Each Sgian Dubh handle shows its own expressions as its being created. As a result, each handle will vary slightly from the pictures, every effort will be made to replicate a chosen style.
Blade Length: 3.5in (UK Legal Carry Length)
Personalise the handle with initials on the reverse of the handle for no extra cost. Please place the exact initials you want engraved in the notes at the bottom of the checkout page when ordering. Alternatively you can use the contact form or email sales@dramtoomany.com to inform us of any personalisation